To improve and modernize the production of TOV "ELEVATORPROMSERVICE" launched a powder coating line.


Now our plant can paint all its equipment at our own facilities, which provide the ability to apply modern polymer painting materials (thermosetting, thermoplastic)
The following equipment was purchased
The quality and safety of products – in the priority of the company
1
Sandblasting machine
bison апа-200pro with a set of accessories
2
Habitable camera
spraying powder painting window 9/2
3
Polymerization oven
computer controlled pr-kt 108/9.2
4
Electrostatic spray
Gema Optiflex Pro S
5
Transport system
powder coating line TS-1/2
6
Screw compressor
computer controlled Kaser CSD 105
In the arrangement of a new workshop
the company has invested
more than UAH 7 million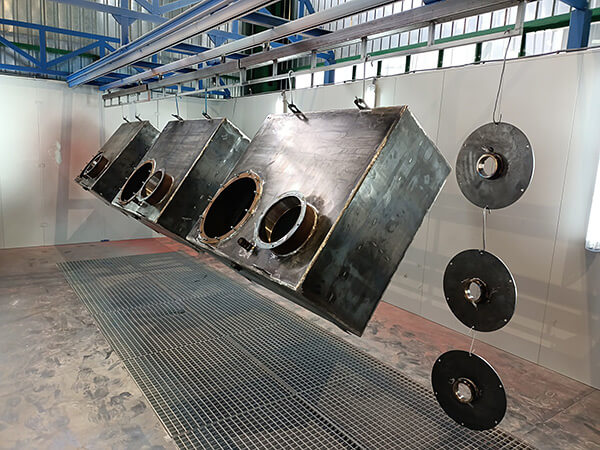 Before painting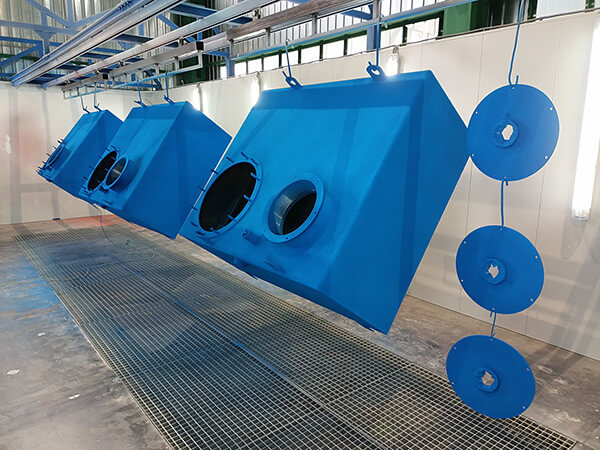 After painting
The enterprise will paint the entire line of equipment manufactured by Elevatorpromservice: bucket elevators, belt and chain conveyors, gravity equipment (pipes, valves, valves), as well as any other products from 1 cm to 9 meters long, 3 meters wide and up to 3 meters.
Advantages of powder coating of metal
The most progressive and well-known method of coating products
Today, powder coating of metal is the most progressive and well-known method of coating products manufactured in the field of mechanical engineering, and provides:
sufficient hardness of the coating;
high abrasive and chemical resistance to external factors.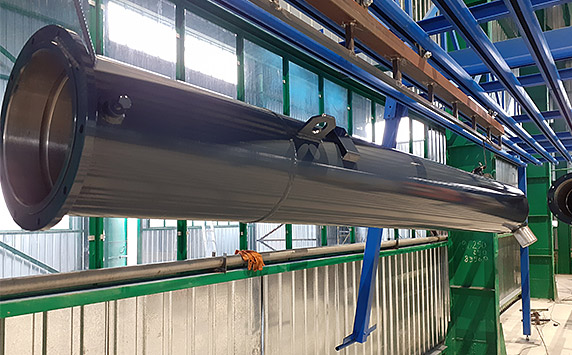 The essence of the powder coating method
Technological features of the paint application process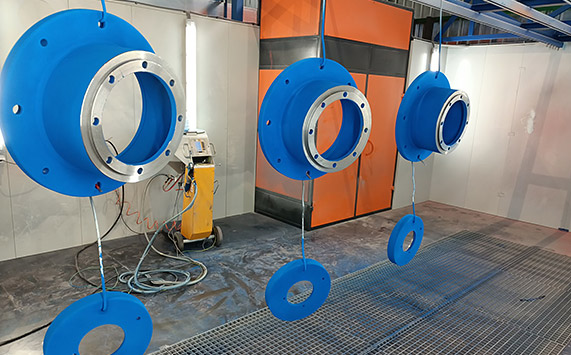 The essence of the method consists in applying powder paint to the prepared surface of the product, then the product is placed in a polymerization chamber, where the required time range is maintained at a temperature of 200 degrees Celsius. In the process of heating, the painting material is converted into a smooth and even film, which fills all the pores on the metal surface, thereby ensuring high resistance to damage to the coating.
Contact us and our specialists
will consult you in detail
on all questions of interest
CONTACT